Eastern Academy of Management
May 8 – 11, 2019  |  Wilmington, Delaware
The Hotel Du Pont
NOTE: NEW SUBMISSION DEADLINE  |  NOVEMBER 30, 2018
~~ VIEW THE SUBMISSION GUIDELINES ~~
PDF Call for Papers  |  #EAM2019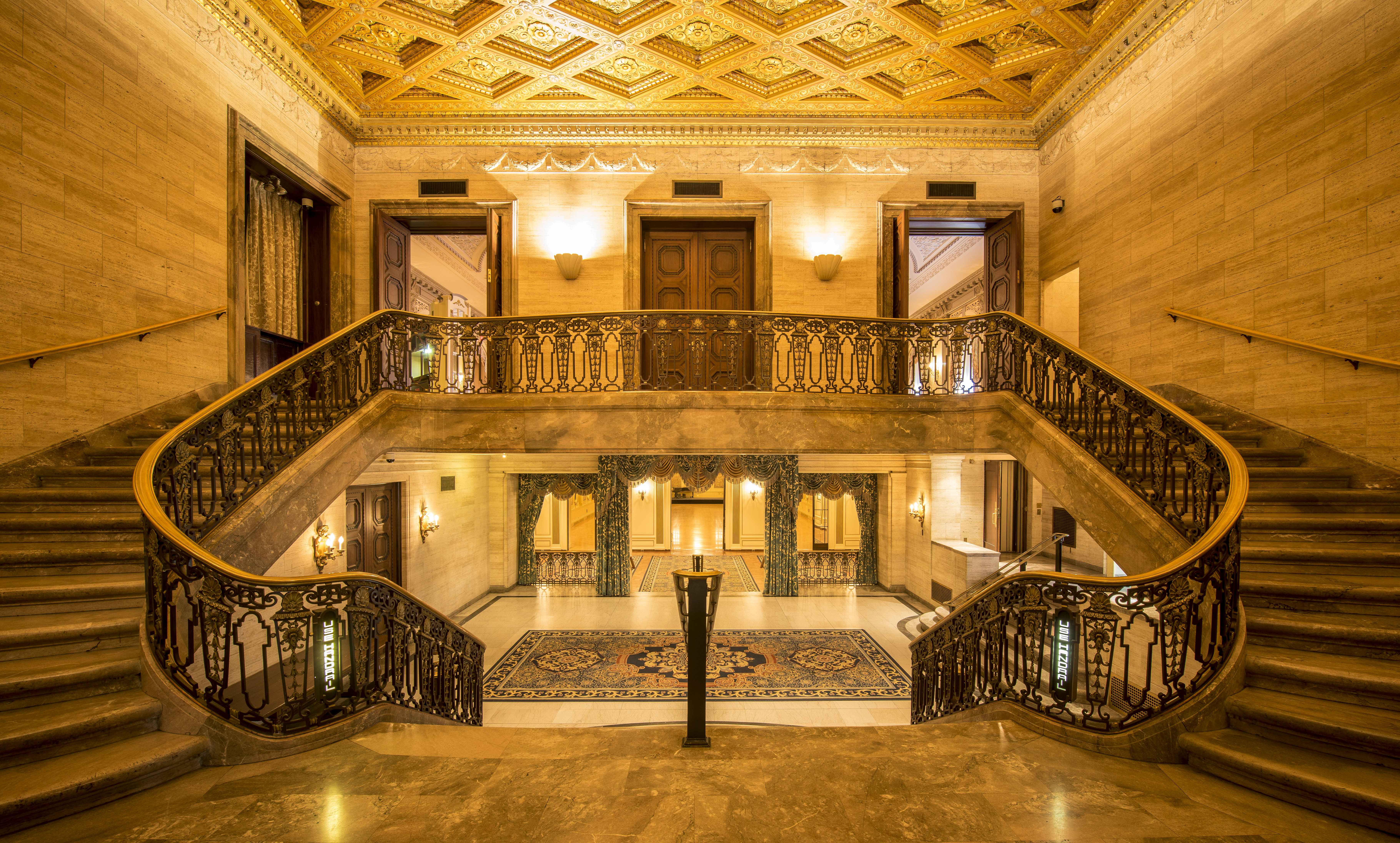 ---
Conference Theme: Evolving the Narrative of Business and Careers
Technological developments and changing societal expectations have reshaped how business and work is done. Sustainability and value creation are seeping into the agenda of even the most profit-driven companies. At the same time, the workforce is more independent and careers more self-managed. The gig economy is giving entrepreneurship a new face. As the traditional notion of the enterprise reinvents itself, management scholars and educators must do more than keep up. We are in a position to set the tone for change, guide sensemaking and contribute to understanding—and many of you are doing so! Share your valuable work at EAM 2019 and together we will evolve the narrative of business and careers.
---
Join us in downtown Wilmington at the Hotel Dupont: 2 hrs from NY and DC, 60 minutes from Baltimore, 25 minutes from Philly Airport. Courtesy car service to/from Wilmington Amtrak station. Enjoy walkable restaurants, shopping and museums, and nearby Brandywine Valley wine tasting, antiquing and outdooring.
Tracks for conceptual and empirical papers:

1. Organizational Behavior: Co-Chairs – Tejinder Billing, Rowan University & Antigoni Papadimitriou, Johns Hopkins University. Individuals and groups in organizations, dynamics of organizational practice, growth, and change, individual/group differences and effectiveness, perception, conflict, communication, motivation, team dynamics, negotiation, and organizational design and change.
2. Human Resources Management: Chair – Jeff Mello, Rhode Island College. Recruitment, selection, performance appraisal, compensation, strategic planning, socialization, training, gender, diversity, and the development of human capital.
3. Leadership: Chair – Robert Yawson, Quinnipiac. Papers panels or symposia addressing contemporary issues such as shared, team, or virtual leadership, followership, leadership as process, leadership of self, servant leadership, etc.
4. Strategy & International Management: Chair – Huy Q. (David) Tran, Albright College – Issues related to the formulation, implementation, and execution of business policy and strategy, management of IT, cognitive and social impacts of information systems, business operations that cross-borders and/or cultures.
5. Entrepreneurship & Innovation: Chair – David Brannon, Towson University. New ventures, new and small firm management practices and financing strategies, corporate venturing, women-, minority-, and family-owned business, innovation processes.
6. Ethics, Corporate Responsibility & Sustainability: Co-Chairs – Susan Baker, Morgan State University & M. Linda Martinak, University of Baltimore. Codes of conduct, business and government relations, reputation and brands, governance, provision of public goods, stakeholder management, and base-of-the-pyramid concerns.
7. Management Education & Development: Theodore Peters, University of Baltimore. Andragogy, workplace and organizational learning; teaching technologies, teaching and learning at the classroom, program, or institutional level.
Tracks for alternative formats:
8. Experiential Learning Activities (ELA): Co-Chairs – Mary Foster, Morgan State University & Dale Finn, University of New Haven. Have you developed a new learning exercise, game, simulation, role-play, or other learning tool or activity? ELA submissions (a) describe the activity, (b) explain the pedagogical theory/evidence behind the activity, and (c) outline a session plan that includes learning goals, instructions, timing, and any crucial handouts/props. At the conference, authors facilitate a hands-on learning session that demonstrates key experiences from the activity.
9. Teaching Cases: Chair – David Desplaces, College of Charleston. The CASE Association holds its annual conference in conjunction with EAM's and attendees enjoy the benefits of both.
You are invited to submit a teaching case or related materials. CASE has tracks for: (1) "embryo" cases i.e., in the idea development stage (special form required (2) a fully developed case without an instructor's manual, (3) a fully developed case with an instructor's manual, or (4) workshop/symposium. Please review the details for submitting your teaching case at: https://www.caseweb.org/resources/
10. Professional Development Workshops (PDWs): Chair – Claudine SchWeber, University of Maryland University College. Develop a panel, presentation, or hands-on session to share your best professional practices with EAM colleagues! Topics vary and have included: administration, career balance, assessment, research methods, writing strategies, service learning, curriculum development, etc. Submissions are 2-3 pages and include: title, brief abstract with key words, time requested for session (30, 60, 90 minutes), learning objective(s), and a detailed description of the workshop plan (including timeline).
11. Idea Incubator: Co-Chair – Pamela Derfus, St. Thomas Aquinas College & Julaine Rigg, Morgan State University. Do you have a scholarship idea that is promising, but needs more development? Submit an abstract (500+ words) outlining your research idea. These sessions are structured as roundtable discussions to facilitate development and coaching of individual papers. Authors and project titles are listed in the program, but the abstracts will not appear in the proceedings.
PDF Call for Papers  |  #EAM2019